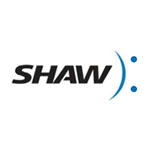 I've been seeing a lot of complaints about spam from local cable behemoth Shaw. Dave Shea's comment yesterday was typical:
Shaw "Current Occupant" spam count since July 15: eight. Eight separate pieces of junk mail in one month. #shawsucks
I have been receiving about as much Shaw junk, and very desparate junk at that. They're saying that if I switch from my current (awesome) Novus service, they'll give me HD cable, two PVRs, and 15Mbps internet for $9.95/mo. Yes, that's $9.95/mo! Call now!
For ten months, then it's about $150 or so, we're not going to spell out exactly how much, but enough that it's profitable to give you the first year for almost free. Sweet, sweet, profity profit.
At first I was intrigued (who doesn't want to save money), but tossed the flyer when I saw it didn't list the actual price, just the introductory scam one. Then I started to get a huge volume of the things, increasingly desperate. Today's had both fake and hand-made markings in color on a black and white flyer to make it seem more authentic, including the salesperson's name. ((If you exist, Dan, please leave me alone!)) When I worked out how much their offer would start costing after the * ran off, it came out to be about a 1000% increase. That means that once I jumped ship and Novus went out of business, not only would I not have awesome fiber-optic internet access, I'd be paying way more for the privilege.
Amusingly, Novus has now hit back, where it hurts. They've launched a web site, 10 Bucks Too, about the promotion. They're telling Shaw customers elsewhere who are subsidizing the attempt to put Novus out of business to demand the same deal. Maybe that's why the ads are getting so desperate; the battle is starting to cost, PR wise, so they want a payoff.
Temporary discount scams on monthly services have always pissed me off even more than fake unlimited does. It's even worse when a company is doing it to try and sink a small competitor. It's even worse when I happen to think that competitor's fiber optic internet is fucking awesome. I hope Shaw gets what it deserves.