I enjoy teaching and telling stories, especially around software design and development. I've been lucky enough to be invited to do so at a couple dozen conferences and podcasts over the years. If you run a conference or podcast and would like to chat, get in touch.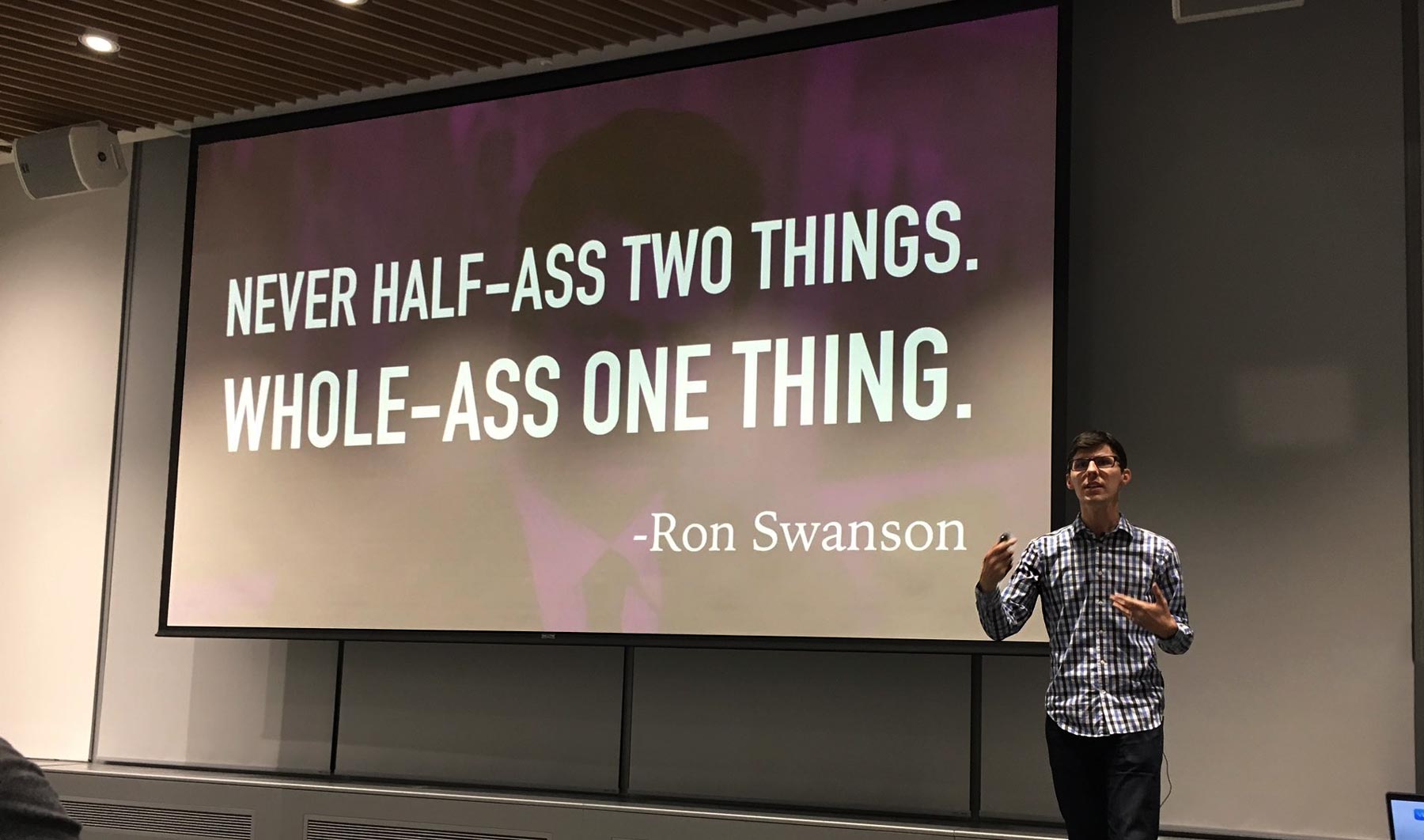 A slide from a talk I gave in 2017 at Microsoft.
Topics
I often speak on the same topics that I write about. Here are some examples:
Product and project management for quality, including communication, iteration, and what it takes to drive great UX.
Mobile app design and development, especially topics around UI and product strategy.
Lessons learned from shipping products, including the various products I've led over the years, and the many dozens of products we've shipped for clients.
Engineering leadership, including building and engaging a product team, technical decision-making, and leading for quality.
Running a business, especially a software business.
Personal stories that inform, whether they're heavy or light.
Also, on occasion, I'll MC a conference or show.
Videos
Here are three example videos of talks I've given:
A Workflow for Directing Attention, for Learn OmniFocus
Competing with Art, at CocoaLove in Philadelphia
Native.js, at JSConf EU in Berlin
Podcasts
I enjoy guesting on podcasts – they're most of the fun of giving a talk, with a lot less work. Here are some shows I've been on: