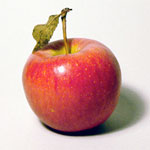 As featured elsewhere, one month ago I started a new job at Apple's Yaletown office. In that month I've met some great people, worked on some interesting things… and that's about it. My team works very hard, so work/life balance is the new challenge for me.
Besides the time impact, this will also have some content impact on my writing here at Antipode. A lot of my posts have been about Apple, since I'm really into their products. As you probably know, they take their secrets very seriously, so I have to establish some boundaries.
Obviously nothing I say here represents Apple. On top of that, I'm going to refrain from making predictions about Apple products, as fun as it is. I don't learn much about upcoming products anyway, but this is just a good idea. Also obvious should be that I won't be talking about what I'm working on.
Despite all that, I'm optimistic that I can keep the blogging train rolling here. Onward!