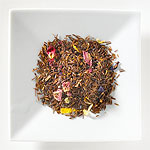 Last week, I spent approximately 30 seconds and started my own micro-blog about tea. In the past I've dismissed this kind of activity as a waste of time — spreading your precious writing time among even more outlets is a quick way to kill your momentum. I'd never start a Blogger account to blog about tea, let alone design my own. However, since Steepster built everything for me, I've spent virtually no time, and gotten something out of it.  Their inspiring, custom UI makes posting easy, and their obscurity makes the stakes low.
Of course, most people don't care about tea, which is kind of the point. I can write about it, think about it, see what other people are trying, and have fun, but don't have to waste your time with it. Similarly, people who don't care about my technology rants might be fellow tea geeks.
The question is, where do I start a beer blog?